How can Kindle Highlight Manager help you?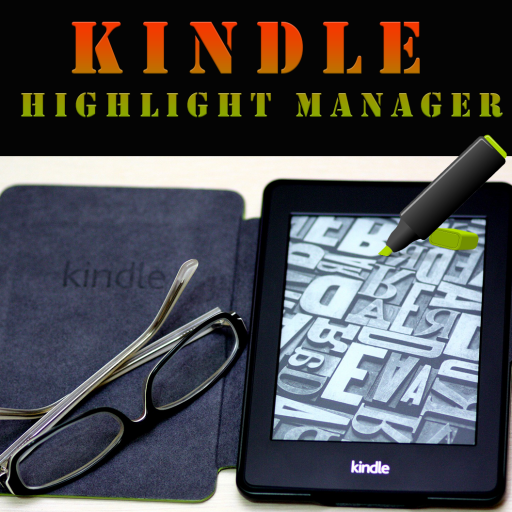 According to our users, the Kindle Highlight Manager is the easiest to use, no-nonsense Kindle Highlight processing app in the market. But don't believe them: try it yourself!
The application can process and categorize your highlights by books in a few clicks.
Thanks for all your help. I was able to download Kindle Highlight Manager for Amazon Kindle and get it all working.
I really appreciate not only the support on getting it up and running, but also the program as I am finally able to get more use out of my highlights.
All the best,
Bruce
One of the main problems of Kindle "Highlighters"
I can speak of my own experience. I love my Amazon Kindle Paperwhite. I have tons of Amazon Kindle books on it and I read at each opportunity: waiting in the queue, in the bus, even when I walk.
And of course I don't highlight them just to forget them later: in my sites.google.com a have a site where I created a page for each book I read and I copy the highlighted text there for later use.
But to do that I needed to fight each weekend for hours with the My Clippings.txt… because the myclippings.txt appends the highlights in chronological order, this means if you highlight different books, the highlights will be mixed.
Also, myclippings.txt contains extra information like "– Your Highlight on Page 143 | Location 2180-2182 | Added on Tuesday, August 16, 2016 2:56:35 PM…" which doesn't make the reading quite enjoyable.
What can Kindle Highlight Manager exactly do?
This software will make your life much easier if you are such a "heavy Amazon Kindle highlighter" as me. No more pain with processing your highlights.
It will process and categorize your Kindle My Clippings.txt in seconds (it even processed my 3650 lined My Clippings.txt under two minutes).
This means you will have more free time and less bothersome work.
All you need to do is to click on a book title and you will see all the clippings of that book in order.
You can even set it to skip or include the location and timestamp line (I always skip it since it doesn't matter to me when I highlighted it).
So the many-hours process was reduced (for me) less than two minutes.
One App to rule them all
Kindle Highlights Manager creates an internal database for each highlights import, but also appends all highlights to a "Combined database" which is available in the Full version. That said, you can just manage all ever processed book highlights in one place.
Future plans
We will constantly try to improve Kindle Highlight Manager for Amazon Kindle, so it would be even more convenient to use than now.
In the near future we intend to finish this program for Android platform (at the time it is about 60% ready).
If many people will use My Clippings Manager for Android we will consider creating for IPhone and Mac.